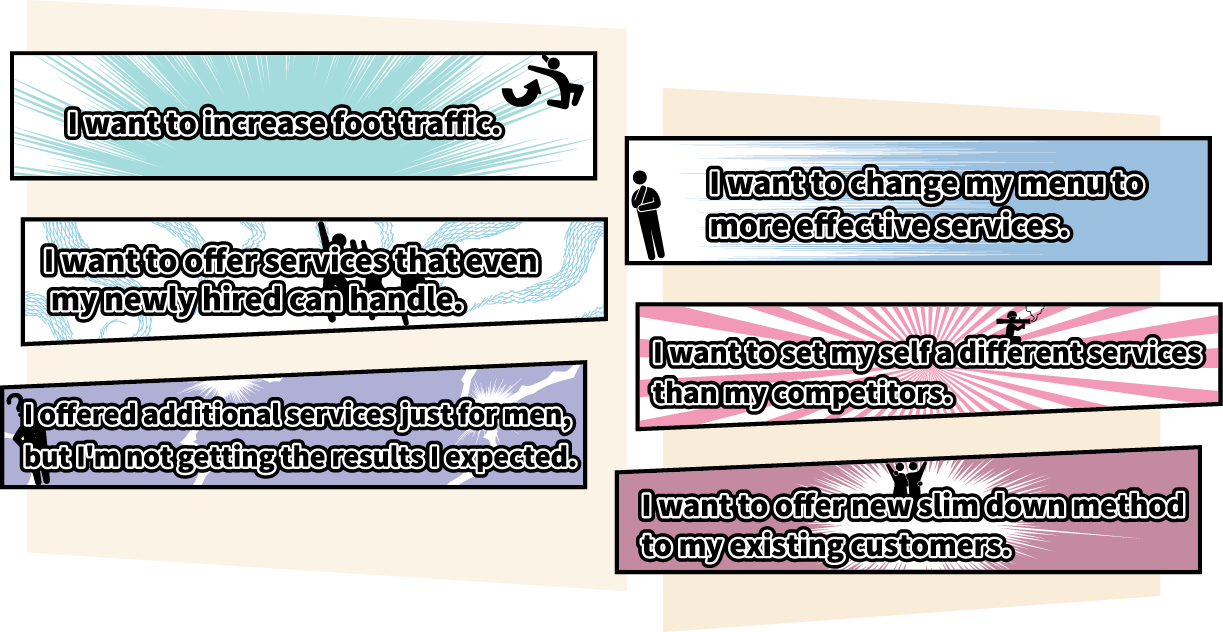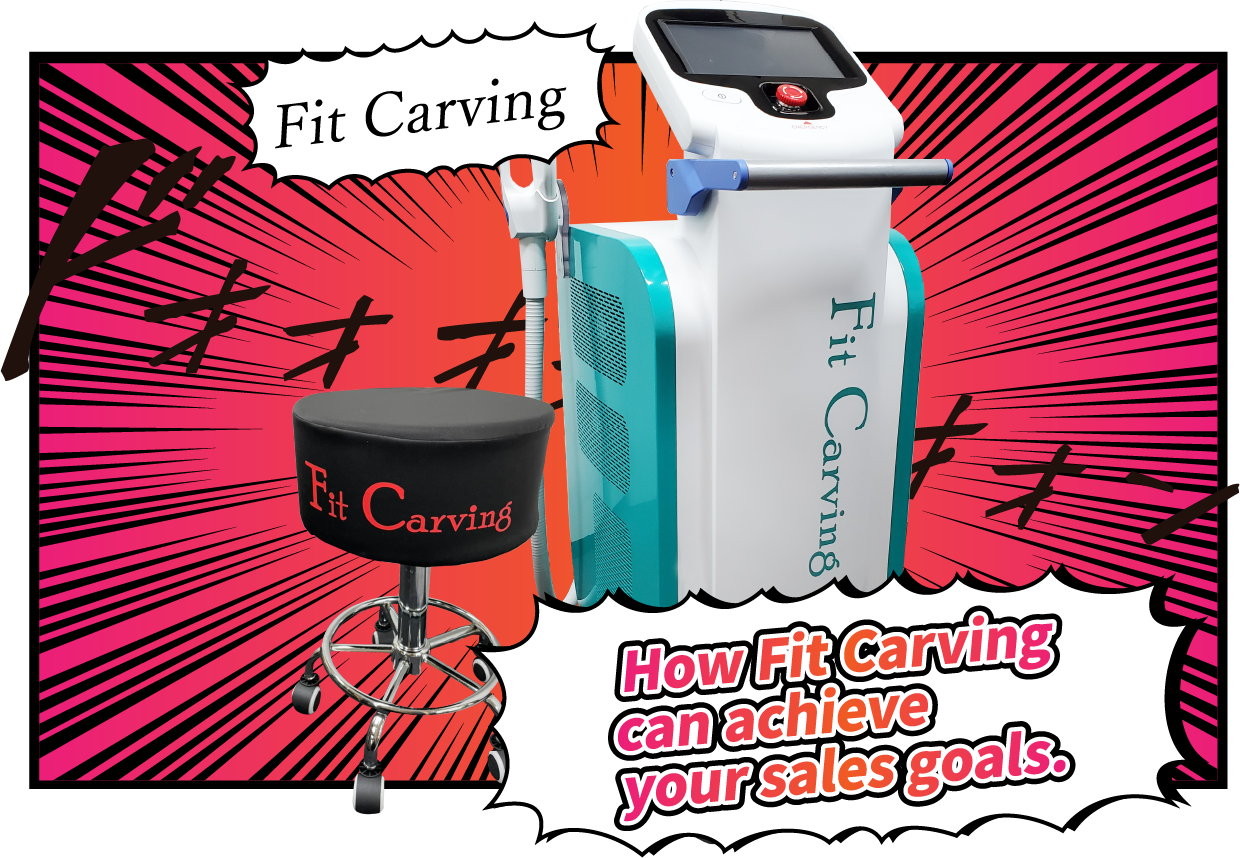 The system uses Electromagnetic field pulse energy to workout the muscles so its different from conventional EMS. The difference will have an increase in foot traffic. Since Crossfit Trainer AYA is the official ambassador for the Fit Carving, the machine will offer recongnition and industry leading power output to firm up those flabby stomach!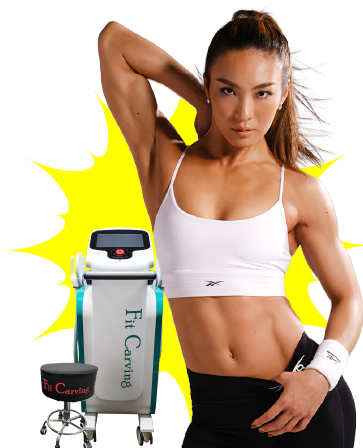 Fit Carviing can deliver the magnetic field of the body by the magnetic force called" pulsed electromagnetic field ". This directly causes the inner muscle to contract violently, causing fat burning in the body due to normal time-consuming exercise. The muscle contraction of Fit Carving can produce an exercise effect up to 200 times (theoretically) that of normal exercise. This is the most powerful electro magnetic field pulse machine that can effectively make your body to slim down fast!

Unlike conventional electricity (EMS), Fit Carving causes muscle contraction by magnetism, so it causes muscle contraction that is impossible with electricity (EMS) and burns fat. Specifically, the abdominal muscles can be exercised more than 41,000 times in a short time of only 30 minutes. Since the effect appears immediately after the treatment, it is possible to achieve the highest class high unit price and high efficiency unit price.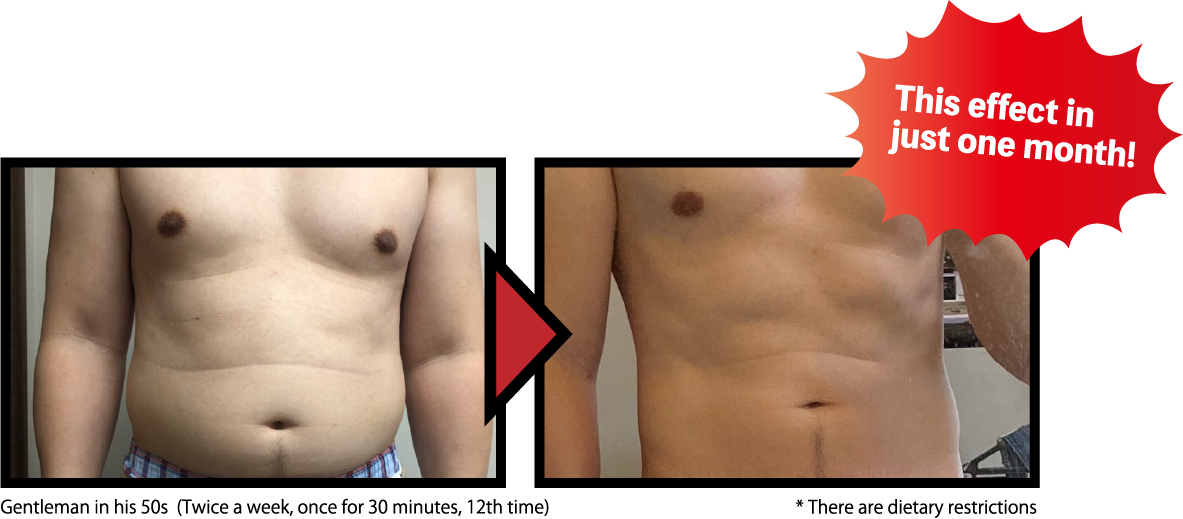 So easy to operate it! Just push the botton on the screen pad. No need to go through difficult learning procedures. Anybody can learn to operate it in just a few minutes! We also offer "How to" guide on the video so anyone can learn to use it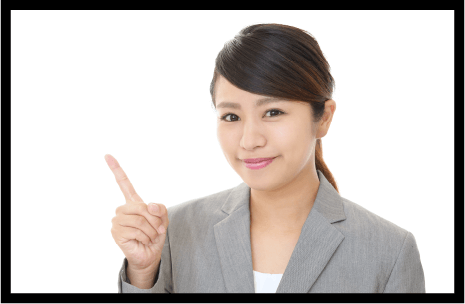 Fit Carving has a pelvic lower muscle strengthening mode in addition to the normal muscle strengthening program. Pelvic low muscle strengthening mode is a program to strengthen the inner muscle with Fit Carving for vaginal trouble and urine leakage after childbirth. For improving distorted posture and solving various problems such as back pain Fit Carving can work wonders!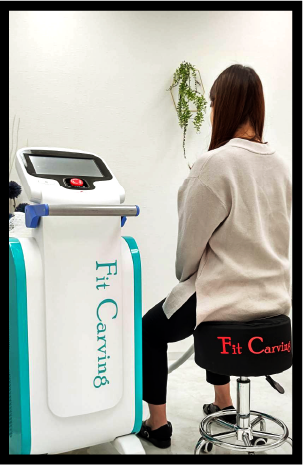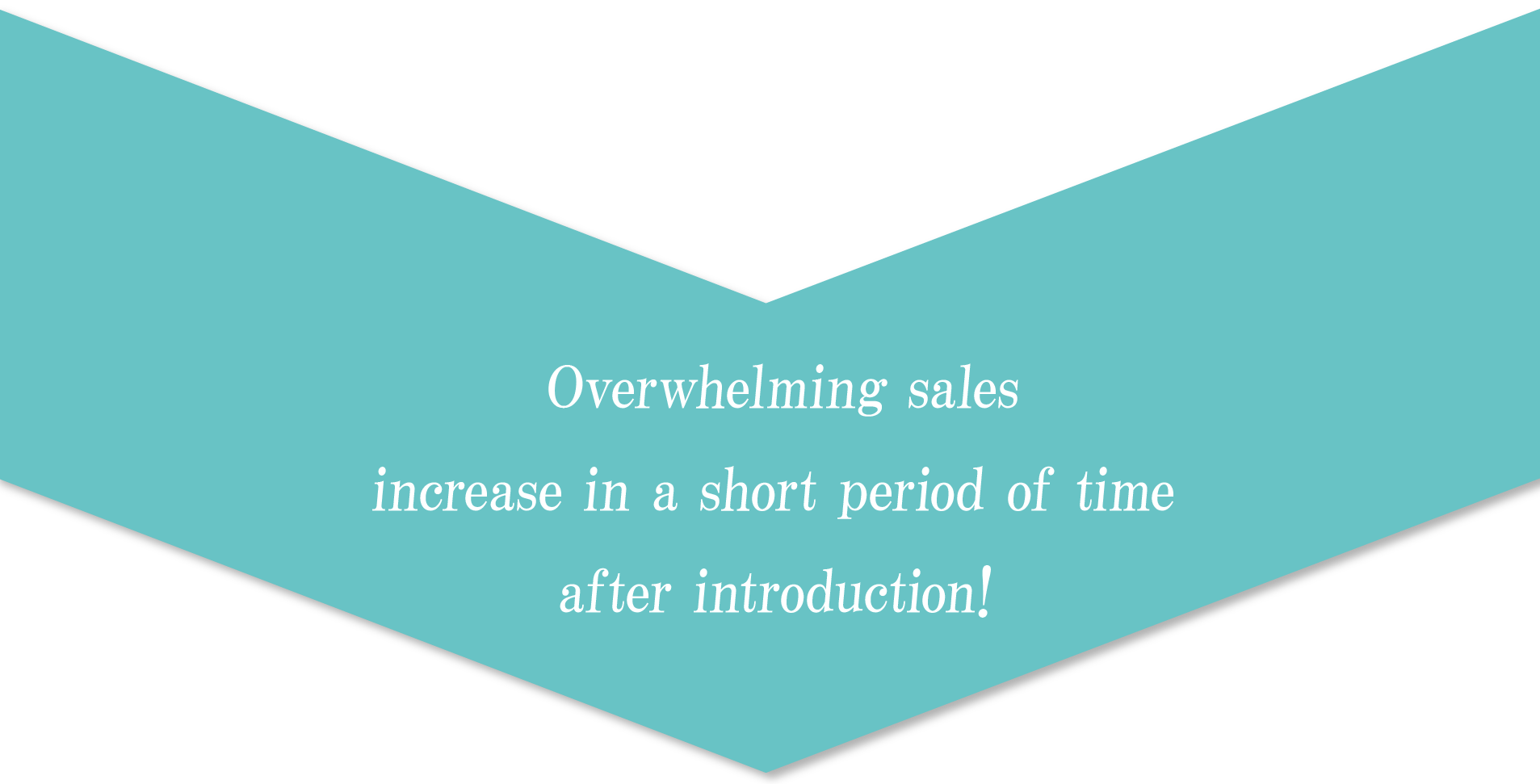 ※In effect there are individual differences.
※In effect there are individual differences.

Fit Carving was first introduced in 2020 and it was delivered to
many esthetic salons, but now it became popular at the sport gyms.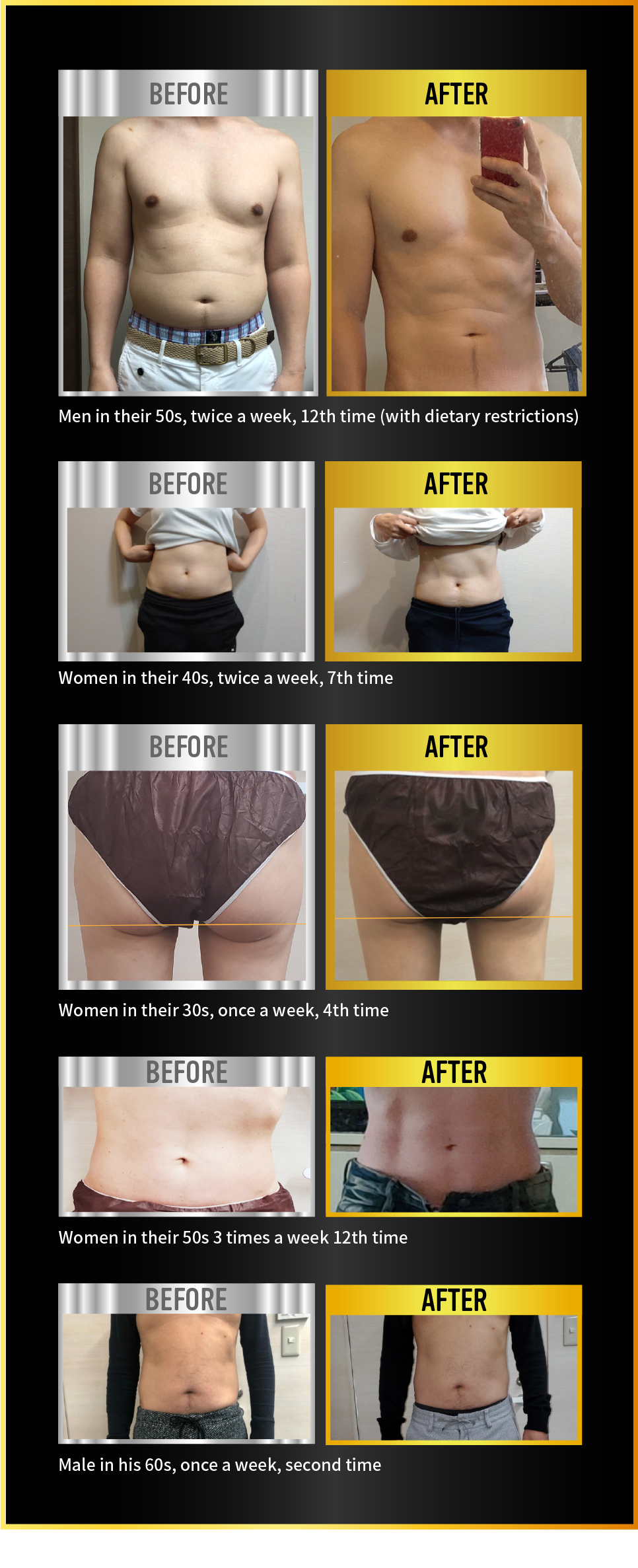 Our competitors all require cooling periods between operating sessions. However, Fit Carving can perform operation all throughout the entire day without cooling period due to its advanced cooling systems.
If for some reason there's malfunction, the machine will shut down automatically to avoid further damage.
Our maintenance support offeres repair services 24/7 for your peace of mind.
* Okinawa / Hokkaido and remote islands are excluded.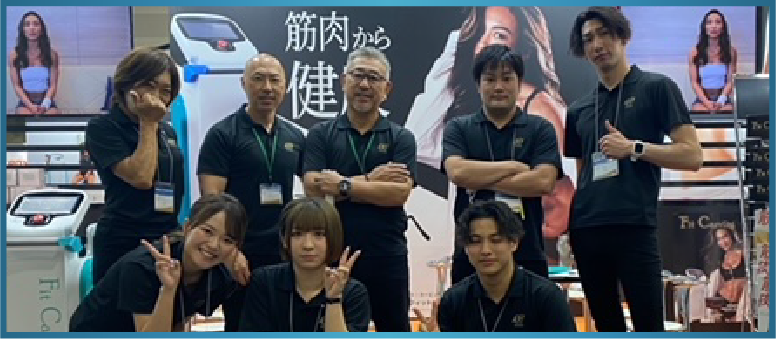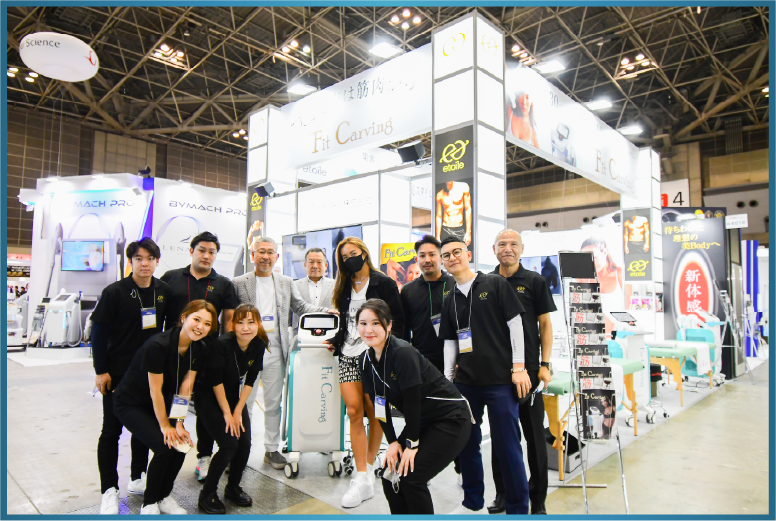 We also offer "How to use" manual
in video format for employees to review at their own time.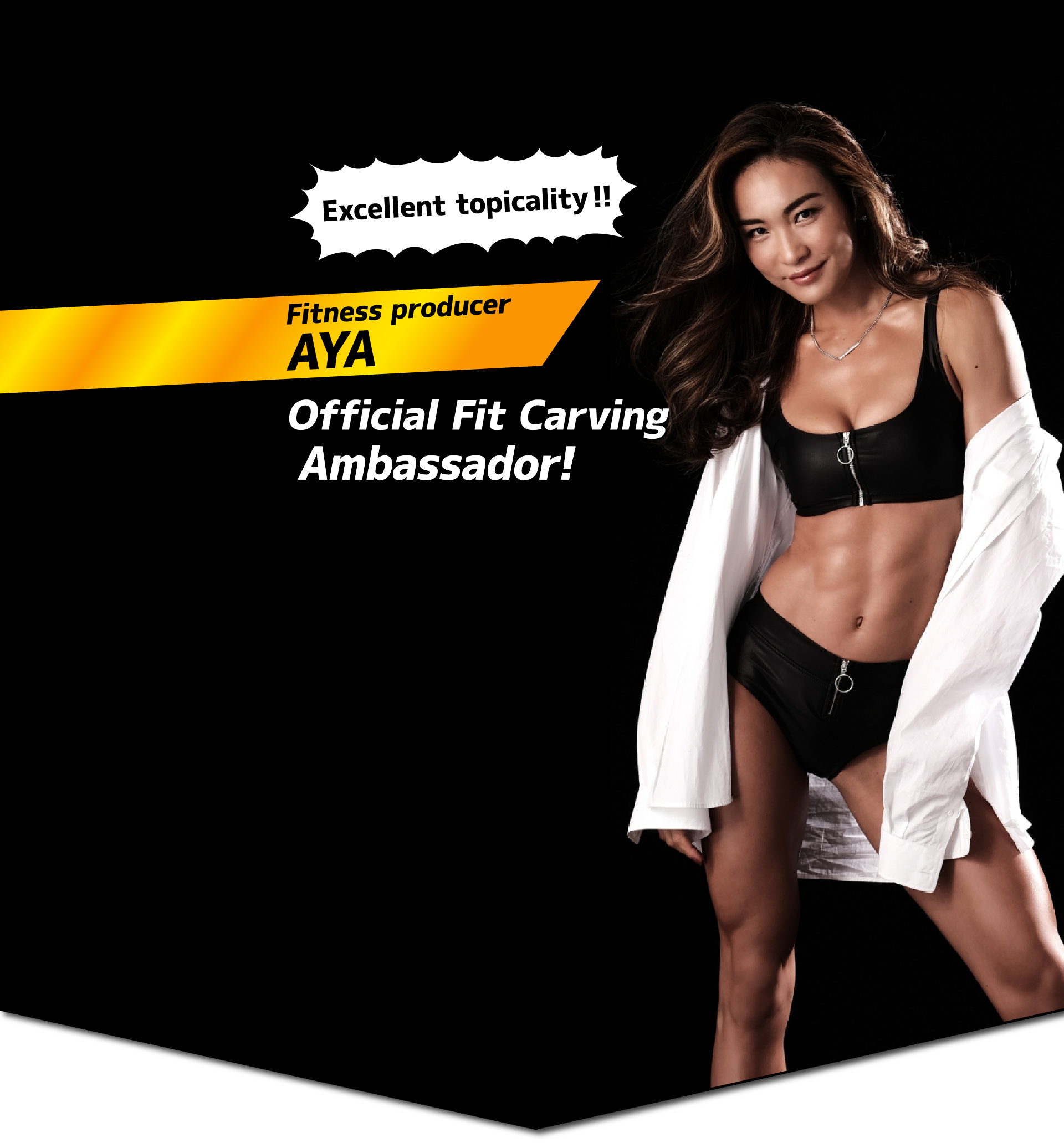 Fit Carving is being endorsed by Fitness Producer AYA who is the ambassador. Electro Magnetic Field Pulse Muscle Training Machine can increase your muscle mass that can lead to healthier younger body that has been scientifically proven. For those who cannot handle the riggors of weight training at the gym, Fit Carving is just the right type of machine.。

Fit Carving not only gives you fat burning and muscle strength at the same time, but it also gives you various joys such as nice buttocks, constriction, metabolism up, and pelvic floor muscle army strengthening.

Fit Carving can replicate the hard intense workout that AYA performs at the gym, it can be done in just 30 minutes!

* AYA mainly does body make-up for training.
FAQ
I would like to purchase, but is the payment only in cash?
Regarding payment, there are "cash", "installment payment", "lease", "rental", etc. depending on the financial situation of the customer. Please feel free to contact us first.
Where can I get the treatment?
It can be applied to areas of concern such as the abdomen, buttocks, thighs, and upper arms.
Can it be used outside the women's beauty salon?
Businesses other than esthetic salon, Fit Carving is perfect for sports gym, men's esthetic, Osteopathic clinics.
From inquiry to introduction

Please feel free to contact us using the inquiry form on this page, the official LINE, or by phone (06-4705-7010).

Please tell us your "considerations / concerns". We will propose a special plan for each customer regarding the content of consideration and concerns.

Visit us and experience Fit Carving (free anywhere in Japan). Our staff will explain based on various success stories of Fit Carving.

We will provide consulting and support only with the equipment installation fee.

Our staff will be available to train you on how to use Fit Carving. (Free anywhere in Japan)

Thank you for the introduction! We will provide various support even after delivery, so please feel free to contact us!